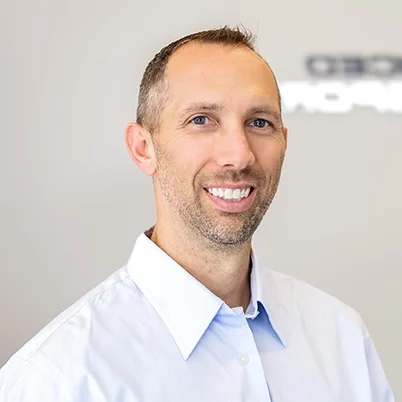 Chiropractor
John Davis D.C.
The oldest of 3 boys, Dr. Davis was raised in Denver, Colorado. After finishing high school in 1995, he went on to attend the University of Northern Colorado in Greeley, and graduated with a BA in Kinesiology and a minor in Nutrition. During his time at UNC, Dr. Davis' plan was to either go on to medical school or physical therapy school, until he learned about what Chiropractic was all about.
It was at that moment that he immediately knew that he had found the career path for him. "I loved the idea of treating the physical ailments of the body without drugs or surgery."
After graduating from UNC in 1999, Dr. Davis was accepted at Cleveland Chiropractic College in Kansas City, MO, and 3 ½ years later, received his Doctorate degree. At that time, he accepted a position in West Monroe, Louisiana (yes…….home of Duck Dynasty) to study under a Chiropractor who had opened and owned multiple offices in the northern part of the state. In 2006 he purchased the practice where he was clinic director for 3 years and just recently sold it.
Through the years Dr. Davis has studied multiple treatments to speed up patient results. These include: Acupuncture, Active Release Techniques, Neuromechanical Adjusting, Kennedy Decompression Technique, Trigenics, and Fascial Distortion Model. "My biggest frustration in practice has always been when I am unable to help someone, so I've continued to study and learn as much as I can in order to help as many patients as possible.'
Outside of the office Dr. Davis enjoys spending time with his family: wife Julie, and 2 daughters, Ella (7) and Emma (4). He also enjoys weight lifting, cycling, martial arts, hunting, and rooting for the Denver Broncos.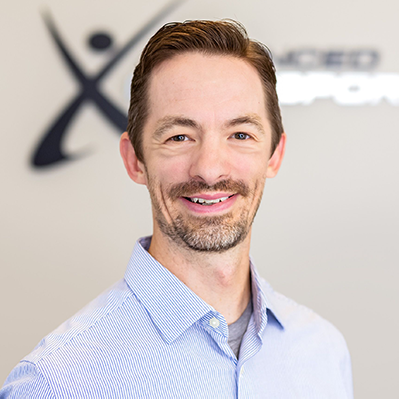 Chiropractor
David Findura D.C.
Dr. Findura first learned about Chiropractic in his seventh grade science class. He firmly stated his intentions of becoming an astronaut while one of his classmates expressed their desire of becoming a Chiropractor. "They are Doctors that use the body to heal itself, not by using drugs or surgery." From then on Dr. Findura was set on his path.
This was further solidified his freshman year in undergrad at Montclair State University in New Jersey. During a lacrosse game he was hit by an opposing player which resulted in a lower back injury. While receiving treatment from his Chiropractor, Dr. Findura was further injured by an attempted adjustment.
This resulted in a promise to his future patients: "To never cause harm." Dr. Findura is extremely dedicated to improving the health and well-being of his patients and is adamant that their experience be both positive and comfortable under his care.
Obtaining an undergraduate degree in Biology set the foundation for his education at Parker Chiropractic College in Dallas, TX where Dr. Findura achieved his dream that began in seventh grade, graduating in 2006. He has studied multiple treatments including Active Release Techniques (full body), and Functional Integrated Needling for Pain and Sports Injury Management.
Dr. Findura has an athletic background that includes track and cross-country, volleyball, lacrosse, rock climbing, cycling, swimming and most recently triathlon and other multisport events. His experience serves as a valuable asset in the treatment of athletes. Dr. Findura has also achieved the rank of Eagle Scout.
He currently lives with his wife in Wylie, TX. Outside of the office he can be found on the race courses during tri season and is usually enjoying the company of his dogs, Cadence and Aubrey, on his runs. He is most passionate about cycling and is always looking for an opportunity to get some saddle time.
Chiropractor
Reed Hartshorn D.C.
Dr. Reed Hartshorn is a first-generation doctor in his family. Growing up with an athletic background in Kansas and being recruited for college football brought him to Emporia State University. Battling through many injuries to stay on the field eventually introduced him to Chiropractic, where he found his love for staying healthy and avoiding surgery with sports rehab.
Dr. Hartshorn grew up in the small town of Garden Plain, Kansas with his two brothers. As predicted, he performed manual labor for wheat farmers throughout high school and college. While working on his bachelor of Science in Health Promotion, he was also involved in leadership roles in the National Honors Society, FCA, volunteering, strength & conditioning coaching, and football. It wasn't until his senior year, after a severe spinal injury on the football field, that he decided to try chiropractic treatment; his spinal surgeon had suggested alterative therapy due to the risks being too high. After responding so quickly and positively, he switched his doctorate applications to Cleveland Chiropractic College – Kansas City.
While working on his doctorate and presently, Dr. Hartshorn spends many weekends learning new assessments and treatment methods to go further than traditional chiropractic to become more sports and active rehab based. Dr. Hartshorn has a strong desire to get patients out of pain, improve functional movements, and educate on home exercise that results in faster and longer lasting improvements.
After moving from Kansas City, you can find Dr. Hartshorn enjoying almost anything active or outdoors. He enjoys lifting weights, obstacle courses, sand volleyball, basketball, golf, kayaking, camping, and fishing. Most importantly, he loves to laugh and smile while enjoying quality time with family, friends, and his St. Bernard, Beethoven.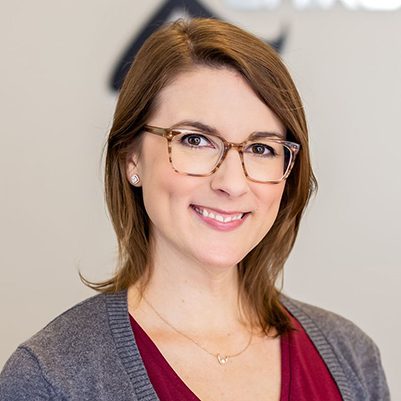 Front Desk
Kelly
Kelly has been with us since May of 2012. She currently runs the front desk which includes scheduling patients, answering insurance questions, checking patients in and out, and anything else you can think of!
She wants everyone to feel at ease and comfortable when they come in to see us, and leave having had a great experience from start to finish.
Her background is eclectic including sign language interpreting, volunteering, psychology, and personal training. The one constant though is working with lots of people!
When she's not at work her favorite activity is spending as much time as possible with her furbabies!
She loves to travel, is a vegetarian, and is trying to reignite her artistic side with acrylic paintings. She also loves watching movies with her husband; the more sci-fi the better!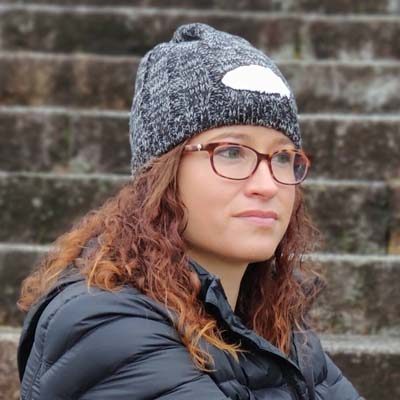 Assistant
Melissa
Melissa joined our team in August of 2021. She is a mother to two girls and one boy. Her oldest daughter has been in the Navy for the past 5 years. Melissa loves the outdoors, doing fun things with her family, and working on her fitness.
She worked as a manufacturing technician for 17 years before she decided to have an impact on other people's lives and lead them to a healthy lifestyle. That's when she really got into fitness and completed classes to become a fitness trainer. She was a personal trainer for 7 years.
Melissa is the kind of person that will help in any way she can. She has three dogs named Bella, Luke, and Leia.
OFFICE HOURS
---
Monday
9:00am - 1:00pm
2:30pm - 6:00pm

---
Tuesday
7:00am - 11:00am
12:30pm - 4:00pm
---
Wednesday
9:00am - 1:00pm
2:30pm - 6:00pm
---
Thursday
9:00am - 1:00pm
2:30pm - 6:00pm
---
Friday
7:00am - 12:00pm
---
Saturday
Closed